351 SIAMESE BORE DRY SUMP BLOCK
This part is no longer available.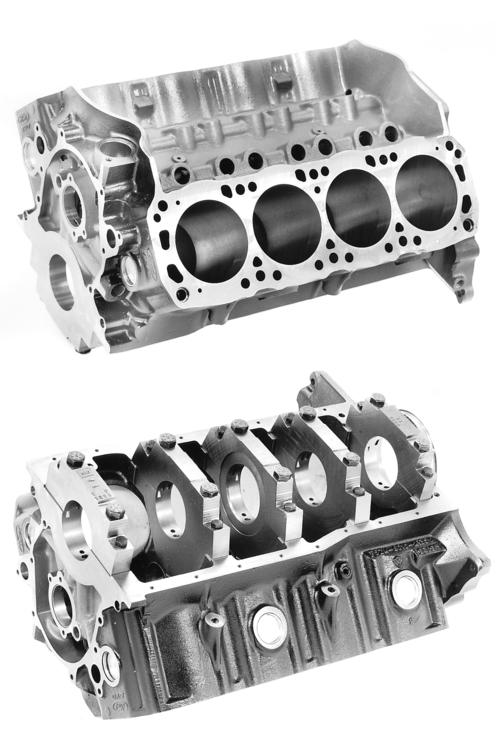 M-6010-R451
Instruction Sheet
Not Available
M-6010-R451* 9.200" Deck Height
Cast iron block with 4-bolt main caps
Nodular iron main caps
Can be bored/stroked to produce 427 cu. in.
Siamese cylinder bores
Bore range from 4.000-4.180"
Dry sump oiling design
2.749" main journal diameter
Weighs approximately 190 lbs.
High-strength block for professional competition (Circle Track, Drag Racing)
Semi-finished lifter bores and main bearing bores—must be honed to fit
Uses common OD cam bearings M-6261-J351/R351. See page 55 NOTE: Siamese blocks are solid casting between the cylinder bores. There are no water passages between them.This is done to increase the strength of the block.
Part Type
Engine: Engine Blocks
Warranty Availability
Not Available
Package Dimensions
21.5" x 15" x 15"
Country of Origin
United States