460 SIAMESE BIG BORE ENGINE BLOCK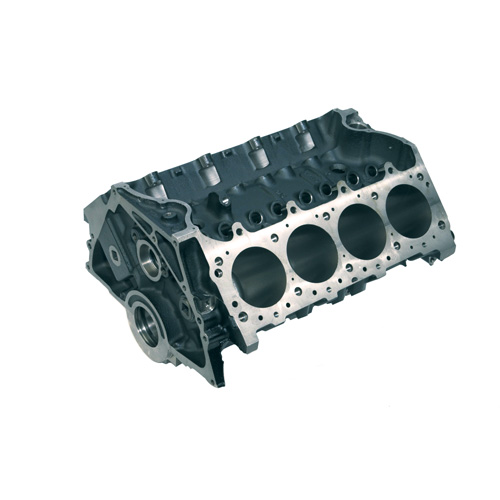 M-6010-A460XBB
Sold in Units of
Each (1)
Instruction Sheet
Not Available
WARNING:

This part is designed and intended for competition use only or off-highway use only. It should not be installed on a vehicle that is driven on public roads and highways. Installation of this part on a vehicle driven on public roads and highways is likely to violate U.S. and Canadian laws and regulations relating to motor vehicle emissions.


New 460 engine block replaces the M-6010-A460BB block and is manufactured with all new tooling.
10.322" deck Height plus or minus .005"
Cast iron Block with 4-bolt main caps on journals 2, 3, and 4
Nodular iron main caps
Can be bored/stroked to produce 598 cu. in.
Siamese cylinder bores
Rough bored to 4.490" +- .003"
Maximum recommended bore 4.625"
Wet sump oiling design
3.00" main journal diameter
Weighs approximately 275 lbs.
High-strength block for professional competition
NOTE: Siamese blocks are solid casting between the cylinder bores. There are no water passages between them. This is done to increase the strength of the block.
Also available in standard bore version, part number: M-6010-A460X
Part Type
Engine: Engine Blocks
Warranty Availability
Not Available
Package Dimensions
25" x 24" x 31"
Country of Origin
United States