2016 MUSTANG COBRA JET AIR INLET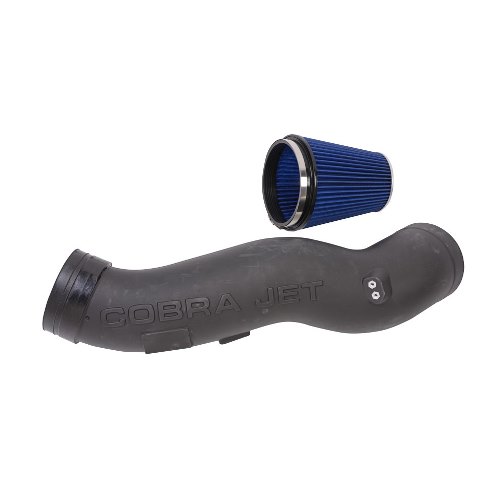 M-9600-SCJ16
Sold in Units of
Each (1)
Instruction Sheet
Not Available
WARNING:

This part is designed and intended for competition use only or off-highway use only. It should not be installed on a vehicle that is driven on public roads and highways. Installation of this part on a vehicle driven on public roads and highways is likely to violate U.S. and Canadian laws and regulations relating to motor vehicle emissions.


As used on 2016 Cobra Jet with supercharged engine

M-6007-SCJ16


Includes air inlet tube with molded boot for throttle body attachment and conical air filter

M-9601-D


Can be with Whipple 2.9L 2015-17 supercharger kits for off-road use




Approximate 140mm diameter at MAF sensor location




MAF sensor sold separately



Does not include serialized build plaque - plaque is exclusive to turn-key Cobra Jet race cars
Air filter mounts in fender well
Calibration is necessary to prevent engine damage! Calibration not included!
Part Type
Engine: Intake Related
Warranty Availability
Not Available
Package Dimensions
11.75" x 10.25" x 29.75"
Country of Origin
United States