8.2 SUPER VICTOR INTAKE MANIFOLD FOR N351 CYLINDER HEADS
This part is no longer available.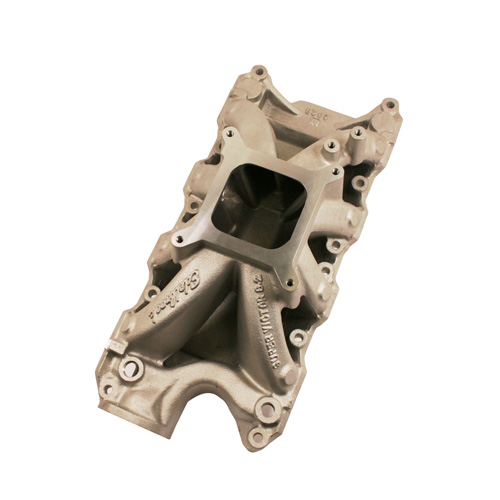 Developed in conjunction with Edelbrock to optimize the runner orientation and alignment for the M-6049-N351 cast iron cylinder head on the 8.2 deck 302 block.

This special intake casting eliminates the need for welding and other expensive modifications to maximize the power levels of engines using the N351 head.

Port matching is recommended
Part Type
Engine: Intake Related
Warranty Availability
Not Available
Package Dimensions
16.25" x 9.5" x 24"
Country of Origin
United States