460 FRONT SUMP OIL PAN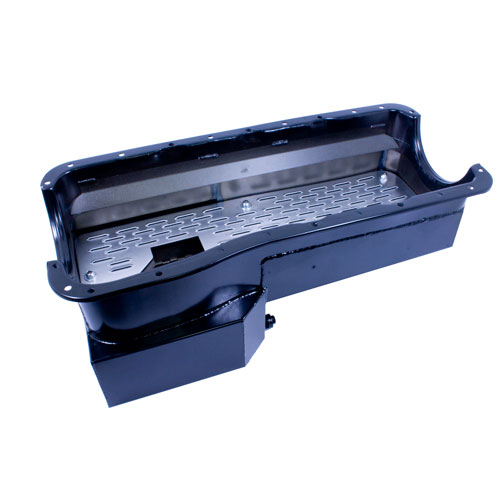 Designed by Ford Performance, the M-6675-FT460 oil pan is constructed to deliver power and durability.
Fits 429/460 and Ford Performance M-6010-A460, M-6010-A460X, and M-6010-A460XBB blocks
7 quart capacity
Full length scraper to direct oil away from the crankshaft
Full length bolt in louvered windage tray to control oil
Baffling and trap doors in the sump to keep the pickup submerged during performance driving
Semi-gloss black powder coat finish
Laser cut and TIG welded in precision fixtures for consistent OEM level fit
Use pickup M-6622-FT460 Requires rear sump truck oil pump.
Accepts STD and HV oil pumps
Part Type
Engine: Oil Pumps/Pans
Warranty Availability
Not Available
Package Dimensions
24.5" x 17.25" x 9.5"
Package Weight
19.5 lb(s)