3.3L V6 DURATEC V6 NATURALLY ASPIRATED CRATE ENGINE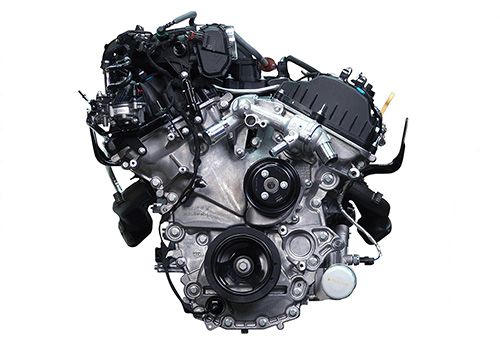 Ford Performance Duratec 3.3L V6 naturally aspirated crate engine from the Ford Explorer Police Interceptor.
Dual overhead cams with variable valve timing
12:1 compression
90.41mm bore x 86.7mm stroke
290HP at 6,500RPM
265 lb/ft of torque at 4,000RPM
Configured for front engine/rear drive applications
Weight w/o FEAD = 355 lbs.
Alternator included
For control pack information, please contact the Ford Performance Tech-line
Part Type
Engine: Complete Engines
Warranty Availability
Not Available
Package Dimensions
42" x 42" x 45"
Country of Origin
United States