2015-2017 MUSTANG 5.0L COLD AIR INTAKE AND THROTTLE BODY (NO CAL)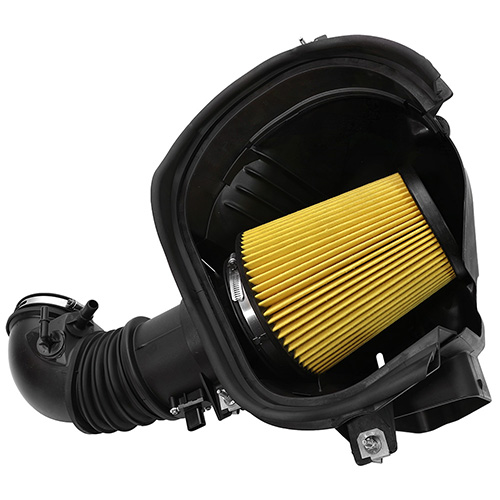 M-9603-M50
Sold in Units of
Each (1)
Instruction Sheet
Not Available
WARNING:

This part is designed and intended for competition use only or off-highway use only. It should not be installed on a vehicle that is driven on public roads and highways. Installation of this part on a vehicle driven on public roads and highways is likely to violate U.S. and Canadian laws and regulations relating to motor vehicle emissions.


Fits 2015-2017 Mustang GT




Includes GT350 open element airbox w/inlet tube and throttle body

M-9926-M52


Proprietary throttle body adapter allows installation with no changes to Mustang GT intake manifold




Cold air inlet allows better breathing for increased horsepower




Throttle body is larger than Mustang GT (87mm vs. 80mm)



Kit is available with exclusive CARB Legal Ford Performance calibration, part number M-9603-M8A for a gain of 21 peak horsepower

Includes production GT350 air filter, high flow AIRAID® replacement filter available as part number

M-9601-G

Calibration is necessary to prevent engine damage! Calibration not included!
Part Type
Engine: Air Cleaner
Warranty Availability
Not Available
Package Dimensions
14" x 20" x 29"
Package Weight
18.05 lb(s)
Country of Origin
United States