2010-2014 MUSTANG GT & 2011-2014 V6 HIGH-FLOW K&N / FORD PERFORMANCE AIR FILTER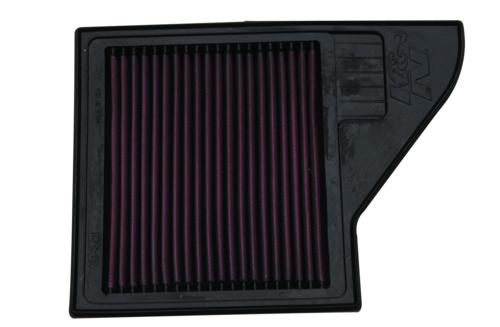 M-9601-MGT
Sold in Units of
Each (1)
Instruction Sheet
Not Available
ATTENTION:

This part is intended as a replacement part for use only in the application(s) identified in the product description. Installation of this part in a vehicle for which it is not intended may violate U.S. and Canadian laws and regulations related to motor vehicle emissions.


K&N 4 ply panel washable air filter
Fits stock 2010-2014 Mustang GT airbox. Will NOT fit 2005-2009.
Fits stock 2011-2014 Mustang V6 airbox. Will NOT fit 2005-2010.
Fits stock 2012-2013 Mustang Boss 302.
Flows approximately 22% more than stock filter at 1.5" H2O delta pressure
Co-Engineered by K&N and Ford Performance
Does not require PCM recalibration
Part Type
Engine: Air Cleaner
Warranty Availability
Not Available
Package Dimensions
10.25" x 1.75" x 12.25"
Country of Origin
United States