HIGH PERFORMANCE GASKET KIT FOR 5.0L ENGINE
This part is no longer available.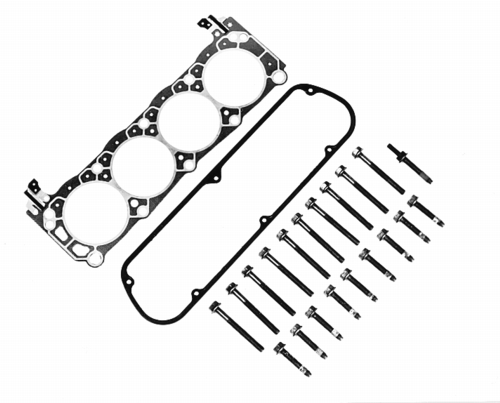 M-6051-A50
Instruction Sheet
Not Available
Recommended for high performance applications and with Ford Racing supercharger kits. This gasket kit really works and will eliminate sealing issues associated with 5.0L engines for most applications. The kit includes: 2 expanded graphite head gaskets (M-6051-B51), 2 high-tech metal with bonded O-ring rocker cover gaskets (M-6584-A50), and 1 engine set of torque-to-yield cylinder head bolts. NOTES: ¹ The bolts can be used three times. New bolts are available from Ford and Lincoln-Mercury dealers. Same parts as used on production 1993-01 5.0L. ² Do not use kit with "lipped" valve covers.
Part Type
Engine: Gaskets
Warranty Availability
Not Available
Packaged Dimensions
8" x 2" x 29
Packaged Weight
5.3 lb(s)
Country of Origin
United States