Due to COVID-19 staffing precautions, the Ford Performance TechLine phone system is offline. We are still here to help. Live Chat is available. Click here for contact information.
BOSS INTAKE MANIFOLD/COYOTE ENGINE DRESS UP KIT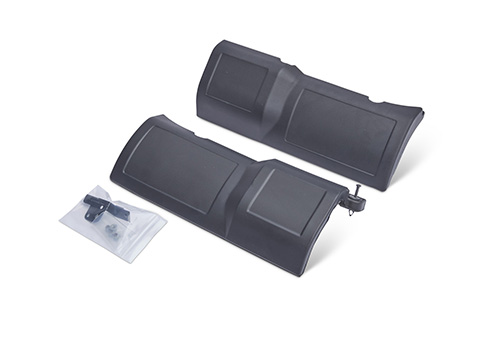 M-9680-BOSS
Sold in Units of
Each (1)
Instruction Sheet
Not Available
Directly from the 2012-2013 Mustang BOSS 302, this kit is designed to finish off the look of any Coyote-powered vehicle equipped with a BOSS 302 intake manifold.
Features:

Kit fits 2011-2017 "Coyote" 5.0L TiVCT engines

Kit cleans up engine bay by covering fuel rail, injectors, and wiring

Foam isolators help to block out injector noise while dressing up engine bay

OEM parts off of 2012-2013 BOSS 302 Mustang

Includes:

Driver side isolator

Passenger side isolator

Purge Canister(PCV) bracket

Hardware

Part Type
Engine: Dress-Up Kits
Warranty Availability
Not Available
Packaged Dimensions
13.25" x 8.5" x 19.5
Country of Origin
United States