AUTOMATIC TRANSMISSION FLYWHEEL
This part is no longer available.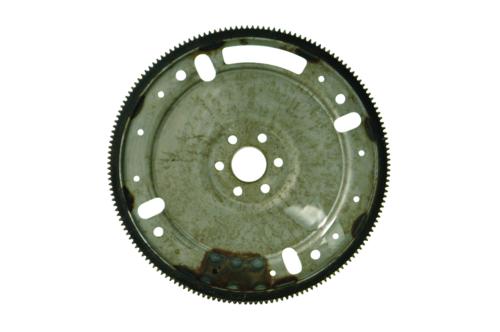 M-6375-A50
Instruction Sheet
Not Available
PART NUMBER
MATERIAL
RING GEAR
UNBALANCE
APPLICATION
M-6375-A50
Stamped
Steel
164-Tooth
50 oz.-in.
Fits 1981-01 5.0L engine with AOD or C-4 trans. with large bellhousing. Will not Fit C-6.
M-6375-G302
Stamped
Steel
164-Tooth
28 oz.-in.
Fits 289/302/351W,C,M with large bellhousing C-4 trans. and AOD.
M-6375-H46
Stamped
Steel
164-Tooth
0 Balance
Fits 4.6L/5.4L 8-bolt crankshaft with HP 11.25" 4R70W torque converter.

NOTE:
(1) Does not fit Mustang II 141-tooth/C-4.
Part Type
Engine: Flywheels
Warranty Availability
Not Available
Packaged Dimensions
14.5" x 1.75" x 14.5
Packaged Weight
6.5 lb(s)
Country of Origin
United States