PLUG AND DOWEL KIT
This part is no longer available.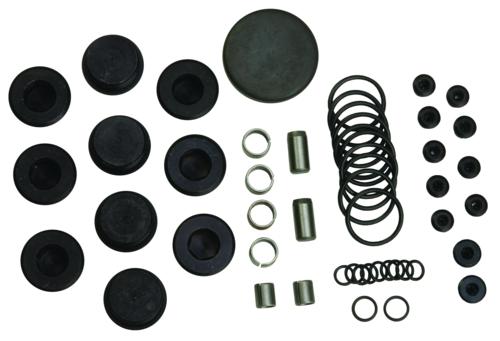 M-6026-A
Instruction Sheet
Not Available
M-6026-A460*
Use with M-6010-A460/A460X Cylinder Block. Kit includes cam plug, oil gallery plugs, transmission dowels and head dowels.
M-6026-B302*
289/302/351W/351C Threaded freeze plug (1.25" NPT) kit for all small V-8 engine blocks. Does not include dowels.
M-6026-A
Service replacement plug and dowel kit for M-6010-BOSS302/BOSS35192/BOSS35195/BOSS351BB and 351 race blocks with O-ring threaded plugs. Black anodized aluminum plugs with Buna "O" rings for the oil galleys, water drains and core holes Dowels for front cover, clutch housing and cylinder heads
Part Type
Engine: Fasteners
Warranty Availability
Not Available
Package Dimensions
5.75" x 5" x 5.75"
Country of Origin
United States