BLOCK PLUG AND DOWEL KIT FOR BOSS 5.0 BLOCK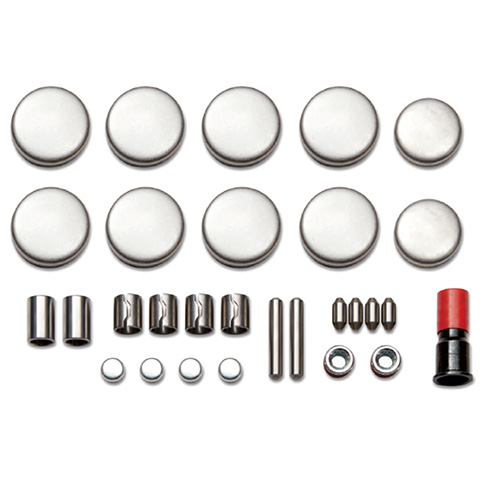 Block plug and dowel kit for the M-6010-BOSS50 modular block. A must when rebuilding the Boss 5.0 block. Each kit contains:
(2) threaded drain plugs
(14) cup plugs - of required various sizes
(4) cylinder head dowels
(2) bellhousing dowels
(4) front/rear cover dowels
(1) water heater tube
Part Type
Engine: Fasteners
Warranty Availability
Not Available
Package Dimensions
6" x 6" x 6"
Country of Origin
United States