2015-2017 MUSTANG GT PERFORMANCE CALIBRATION POWER PACK 1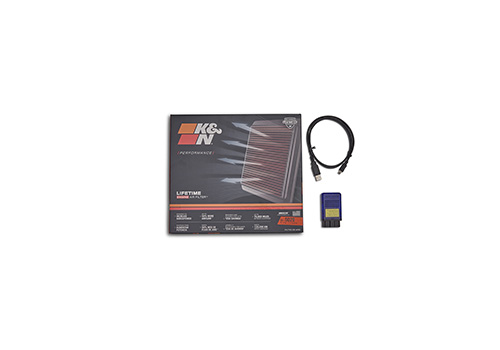 M-9603-M8
Sold in Units of
Each (1)
Instruction Sheet
Not Available

The "Fifty States Street Legal" icon means that this part has been determined by the California Air Resources Board (CARB) not to have an adverse effect on emissions when installed and used properly in the application(s) identified in the product description. Under EPA and CARB policy, such parts may be installed in vehicles driven on public roads and highways.

Fits 2015-2017 Mustang GT




Features exclusive no-lift shift strategy and enhanced throttle response




Ford Performance calibrations feature exclusive Ford proprietary software and engineering

Ford Performance calibrations are 50 state legal with CARB EO (D-598-19)

Calibrations available for manual and automatic transmission

Allows gear ratio changes up to 4.09:1

Automatic calibrations feature optimized performance shift schedule

Premium fuel, 91 octane or higher, is required

Calibrations are for US and Canadian vehicles only
Calibrations are available with three levels of hardware and performance

M-9603-M8 - Power Pack 1
Includes high flow K&N air filter




13 horsepower and 16 lb-ft peak gains over stock




40 lb-ft gain at 1500rpm



Includes GT350 cold air intake with 87mm throttle body and exclusive intake adapter (hardware available separately without calibration as part number M-9603-M50)




21 horsepower and 24 lb-ft peak gains over stock




40 lb-ft gain at 1500rpm




Industry exclusive open air filter with CARB EO



Includes

GT350 cold air intake with 87mm throttle body and

GT350 intake manifold M-9424-M52




37 horsepower and 5 lb-ft peak gains over stock




60 horsepower gain at 7500rpm




Industry's only 50-state legal calibration with performance intake manifold



Calibration Notes:
Ford Performance ProCal 3 tool, included with all calibrations, requires laptop and internet access for calibration install



At this time Power Packs are sold separately and cannot be upgraded without the purchase of an entire kit.

Powertrain calibrations are developed and supported for U.S. and Canadian vehicles only




Federal and state laws prohibit any person from installing aftermarket add-on or modified parts prior to the sale of a new motor vehicle



Part Type
Engine: Power Packs
Warranty Availability
Not Available
Package Dimensions
12.5" x 3.25" x 11.75"
Country of Origin
United States