9.75"/8.8"/7.5" RING GEAR AND PINION SETS
This part is no longer available.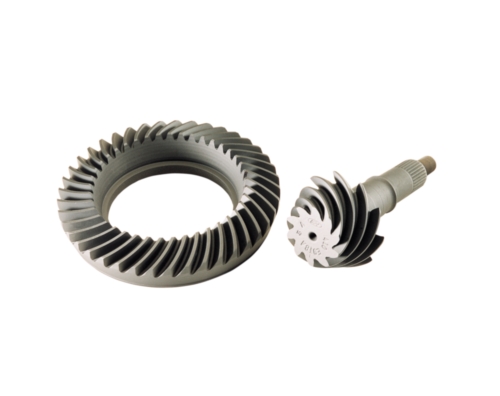 M-4209-G355
Instruction Sheet
Not Available
M-4209-G355* NOTES: ¹ May require rear cover modifications. ² These ring and pinions have been developed to increase towing capability of 5.4L Expeditions. ³ Replaces our popular M-4209-F373. New manufacturing technology utilizing a Face Hob Process which features a single pass pinion tooth machining operation compared to a conventional three pass process for machining. CNC cut and lapped gear teeth. Higher strength and better quality gears are produced with the Face Hob Process. NOTE: These new gears look a little different, the gear teeth are cut on a different angle and the ring gear has a bevel on the back of the gear.
Part Type
Driveline: Ring & Pinion
Warranty Availability
Not Available
Package Dimensions
11.5" x 5.5" x 15"
Country of Origin
United States