2005-2014 MUSTANG V6 COUPE HANDLING PACK (1" DROP)
This part is no longer available.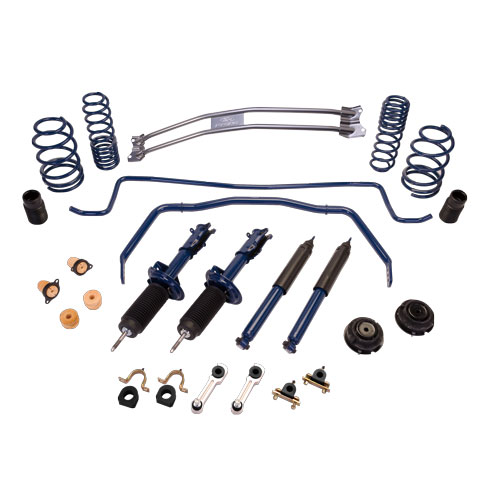 M-FR3-MV6A
Instruction Sheet
Not Available
With 300 horsepower, the 2011-2014 Mustang V6 has moved into the muscle car ranks yet still delivers excellent fuel economy. 2005-2010 Mustang V6 owners looking for a more agressive stance will benefit from the installation of the FR3 kit. Ford Racing has developed a suspension kit for Mustang V6 enthusiasts looking to take the car to the next level of performance.
Fits 2005-2014 Mustang V6 Coupe.
Handling Pack Includes:
Note:Some factory fasteners are one time use. Please reference a Ford service manual for reuse information and correct torque specifications. May require alignment after installation
Part Type
Chassis: Handling Packs
Packaged Dimensions
42" x 25.5" x 49
Packaged Weight
162 lb(s)
Country of Origin
United States