2005-2014 MUSTANG GT COUPE ASSEMBLED HANDLING PACK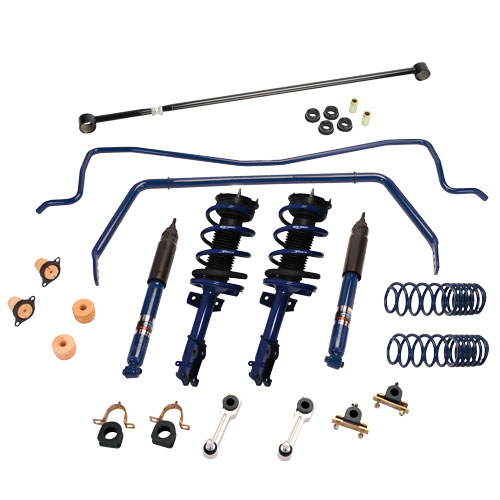 M-FR3A-MGTA
Sold in Units of
Each (1)

Ford Performance's assembled handling pack includes pre-assembled struts. No spring compressor required, strut/spring assembly is ready to bolt-in! Put a little "road race" into your Mustang GT with Ford Performance's handling pack. It's tuned to deliver improved handling without sacrificing ride quality.
Fits: 2005-2014 Mustang GT Coupe
All components are designed to work together as a package
Lowers car approximately 1.0"
Handling Pack Includes:
Note: Some factory fasteners are one time use. Please reference service manual for reuse information and correct torque specifications. Requires alignment after installation.
Part Type
Chassis: Handling Packs
Warranty Availability
Not Available
Package Dimensions
65" x 18" x 25"
Country of Origin
United States