2005-2010 MUSTANG V6 COUPE HANDLING PACK (1.25 INCH DROP)
This part is no longer available.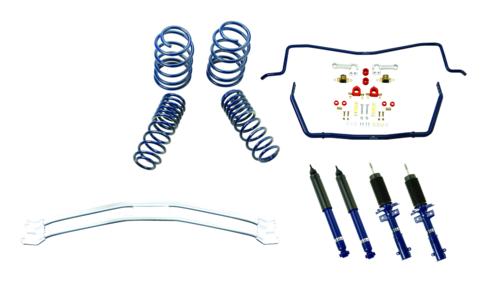 M-2007-FR3V6
Instruction Sheet
Not Available
Ford Racing's handling pack for the 2005-2010 Mustang V6 lowers the car for a more agressive stance and improves cornering without compromising ride quality.
Fits 2005-2010 Mustang V6 Coupe
Handling Pack Includes:
All components are designed to work together as a package
Lowers car approximately 1.250"
Shocks/Struts are manufactured by Dynamic Suspensions. (the same company that makes Shocks/Struts for the FR500C race car)
Note:Some factory fasteners are one time use. Please reference a Ford service manual for reuse information and correct torque specifications. May require alignment after installation
Part Type
Chassis: Handling Packs
Package Dimensions
42" x 48" x 48"
Package Weight
undefined lb(s)
Country of Origin
United States