2010 MUSTANG GT DUAL FUEL PUMP KIT
This part is no longer available.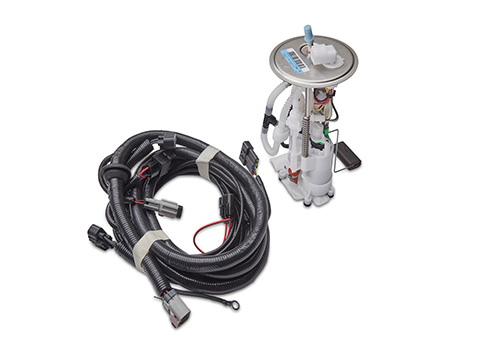 M-9407-MSVTA
Instruction Sheet
Not Available
Fits 2010 Mustang GT. For 2005-2009 Mustang GT use M-9407-GT05
Includes harness, dual fuel pumps, drop in housing and fuel pump driver module from the 2010 SVT Mustang
Includes all installation hardware
Highly recommended for any application making over 400 hp
Does not include calibration, COMPUTER CALIBRATON REQUIRED, sold for tuner use
Note: Use of this kit in a 2005-2009 Mustang will result in an incorrect fuel gauge reading.
Part Type
Electrical: Fuel Metering
Warranty Availability
Not Available
Packaged Dimensions
13" x 9" x 14.5
Packaged Weight
9.2 lb(s)
Country of Origin
United States